STREETS ART
"JORIT AGOCH" NEAPOLITAN TOUR
Itinerary:
Total duration: 3 - 4 hours
Meet & Greet at your location
Meet and Greet at your location
at 9 a.m.
Return to your location
after about 3 - 4 hours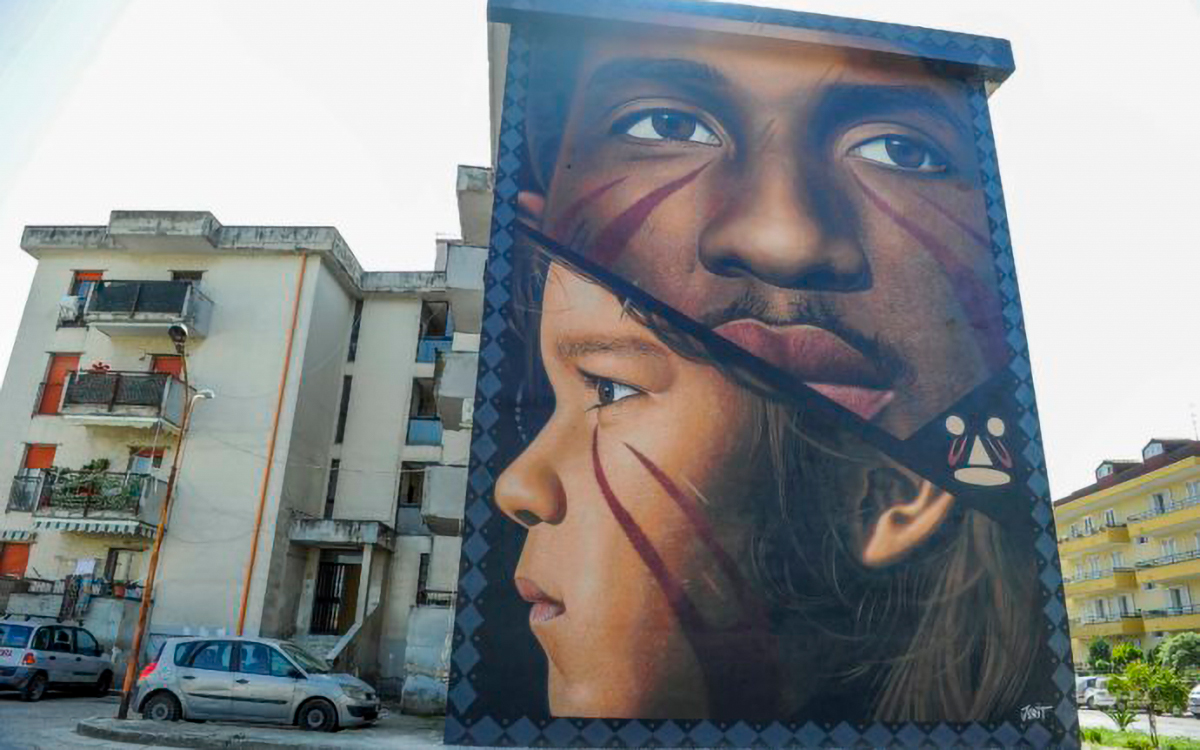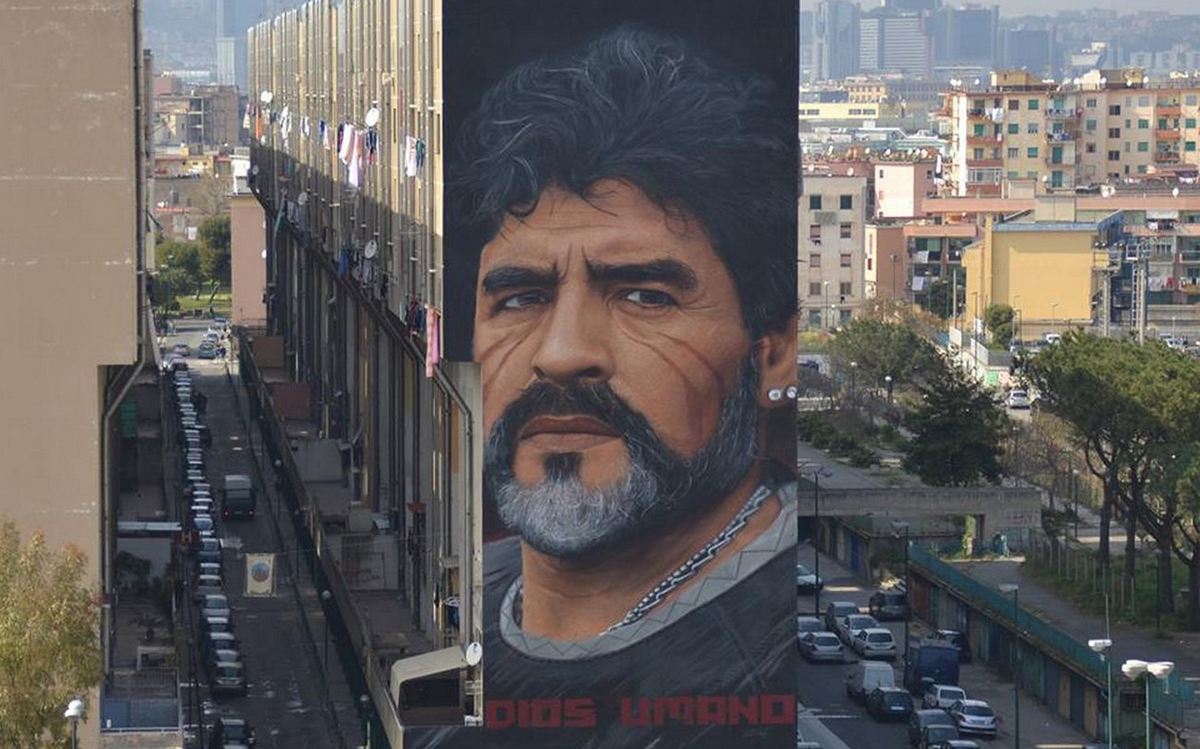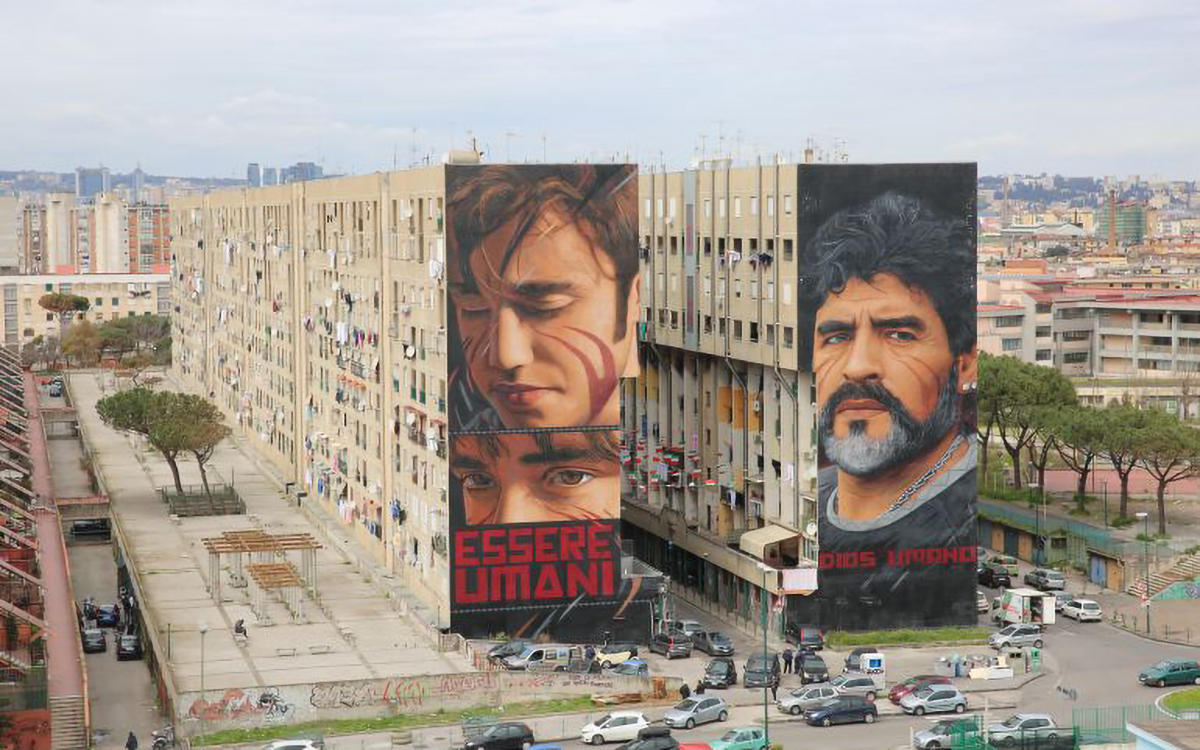 Tour description:
What is street art? Why a guided tour on this street art? Street Art is a living art movement that is present in the streets of the whole world. It's an artistic movement in which many artists often present them-selves to their vast public made up of ordinary people, men, women, children, the elderly, under a pseu-donym. At the end of the 90's, other art forms of Street Art were born in the United States, we are talking about writing and graffiti. In fact, through these two forms of expression, more and more young people have decided to leave their mark in different metropolitan areas often subject to degradation. In American cit-ies such as New York, Los Angeles, Boston and Chicago the artistic movement started from some boys be-longing to African American communities. With us you will discover the works in the open air of Jorit. "The Roma girl" in the Merola Park in Ponti-celli was one of the first works to make mention of Jorit Agoch, 28, a talented Neapolitan street artist of a Neapolitan father and a Dutch mother. "The face of Ael "(which in Roman language means "she who looks at the sky") stands on the 20-meter facade of a popular building on the eastern outskirts of the city. As a boy Jorit started writing tags on the walls, like all writers, then he studied at the Academy of Fine Arts in Naples and at the international school of art Tinga-tinga in Tanzania (which also influenced the American artist Keith Haring) , and has traveled to South America and the United States. we will take you to places in the city, even those far from tourist centers, where the works of this fantas-tic artist stand.

* PLEASE NOTE: The order of the itinerary may vary according to traffic and logistics needs.

Prices
For groups of 1 - 3 people, prices are € 280,00
For groups of 4 - 6 people, prices are € 350,00
For groups of 7 - 12 people, prices are € 70,00
What's included:

Air conditioned vehicle

English / Spanish speaking driver

Live commentary on board

Pick-up & Drop-off

Possibility of licensed guide in your language on request

Fuel, parking and tolls
Not Included:

Bottled water

Wi- Fi on Board

Tickets entrance (you will purchase it on the spot)

Guide

Tips & Gratuities

Lunch