Private Tour of Pompeii, Herculaneum and Vesuvius - Shore Excursion
(Pompeii, Hercolaneum & Vesuvius)
Itinerary:
Total duration: 8 hours
1. Pompeii Archaeological Park, Porta Marina (via Villa dei Misteri), 80045 Pompeii Italy, 2 hours
2. Vesuvius National Park, Via Palazzo del Principe, 80044 Ottaviano Italy, 2 hours
3. Parco Acheologico di Ercolano, Corso Resina, 187, 80056 Ercolano Italy, 2 hours
Meet and Greet at your location
at 7:30 a.m. – 8 a.m.
1. Pompeii
2. Herculaneum
3. Vesuvius
Return to your location
after about 8 hours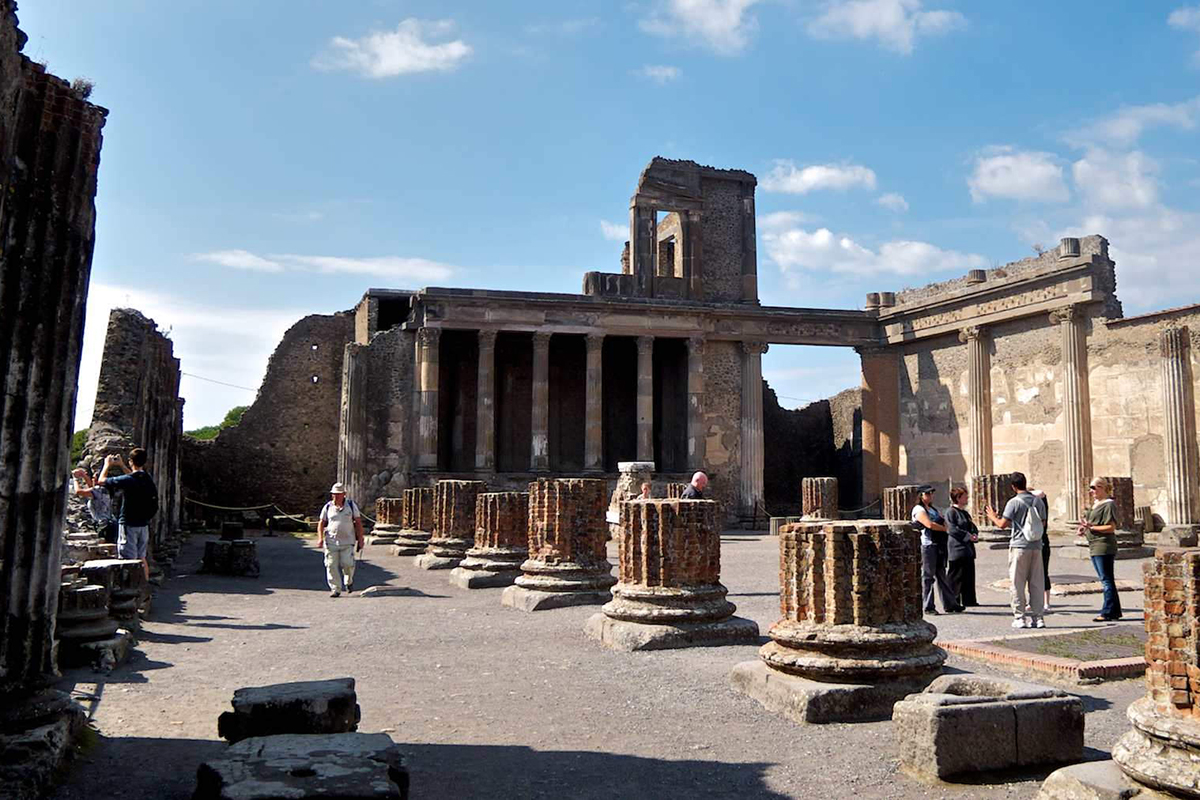 Tour description:
This tour starts from Naples, and will give you the opportunity to visit in one day, three very important sites, a mixture of unique history and nature. After the pick-up from the main points described, we will take you to Pompeii. During the Roman Empire it was a commercial city of wine and oil. It enjoys a worldwide reputation thanks to the eruption of Vesuvius that covered it in AD 79. Pompeii provides a Stunning snapshot of art. After Pompeii you will move to Herculaneum, the second stage of the tour. It was discovered in the 18th century.Herculaneum is smaller than Pompeii and can be visited in an hour and a half. Visiting this site will allow you to see how the Romans lived and feel the sense of panic that will have surprised its inhabitants when the volcano erupted. Third and final stage of the tour is the Mt. Vesuvius. Active volcano unique in continental Europe and considered the most dangerous volcano in the world. At the end of the tour we will take you back to Naples. *For departures from other cities, contact us to agreed the extra cost.

* PLEASE NOTE: The order of the itinerary may vary according to traffic and logistics needs.

Prices
For groups of 1-3 people, prices are € 250,00
For groups of 4-7 people, prices are € 350,00

What's included:

Air conditioned vehicle

English / Spanish speaking driver

Live commentary on board

Pick-up & Drop-off

Bottled water

Wi- Fi on Board
Not Included:

Possibility of guide in your language on request

Tickets entrance (you will purchase it on the spot)

Guide

Tips & Gratuities

Lunch